It's that time of year where we're reviewing and looking back on a busy year, even down to our most played songs on Spotify.  Each year, Spotify put out their 'wrapped' campaign where listeners can see a round up of their year including what has been their most listened to artist and song.  
It got us thinking over here at activ about our top achievements in 2021.
1. Rebrand
Since our MD, Katie, took over the business last year we've had a beautiful rebrand! Just look at the before and after! We worked hard to define each entity of the business and refine our identity, ready to take 2022 by storm!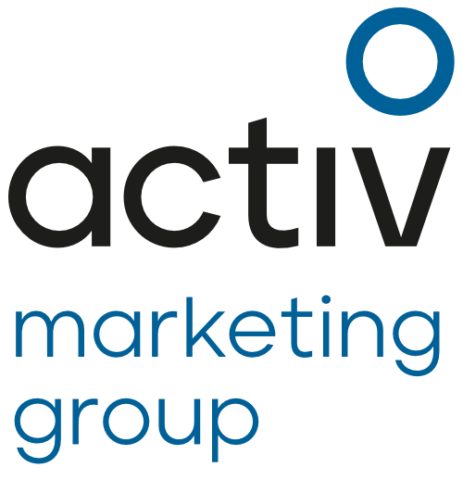 2. Launch of 3 brand new head office websites
Along with the rebrand, it called for our fancy new websites! The team have done such an amazing job (as always) translating the brand guidelines into our online shop windows for each business entity. activ Marketing Group is home to it all, whilst activ Digital Marketing displays all of our services available to book, meanwhile activ Franchise  showcases what it means to become a franchisee with us. Take a look at them all today!
3. Recruitment of new team members
The marketing team has increase by not one but two! Megan Jenkins, our marketing assistant is the social media extraordinaire! She takes care of a lot of our client social work. Glenda Barber is our newest recruit as head of the marketing team, she has a way with words and writes a lot of copy for our clients. We then have Tom Marley who has joined the technical team, a self-taught website development expert building our clients some stunning WordPress sites. Finally, Kirby Pineda joined the technical team as a web developer and has a keen eye for clean and engaging design. Welcome everyone!
4. Launch of the digital business card
In a brand new move to become more efficient, and planet-friendly, our digital business card is transforming the way we network. Simply scan a QR code and your phone will automatically save the contact details of your new connection… pretty cool hey? You can find out more information about this here. 
5. Development of our new franchisee management platform 
Due for launch in 2022, our technical team have been busy beavering away behind the scenes on a brand new platform for our franchisees. A one-stop shop for marketing support, materials, communication and files. We can't wait to share more on this exciting project soon.
What are your top 5 this year? Until the end of the year we have a special offer on – contact us today for a Free Top 5 Marketing Improvements Report.