Google ads can be expensive and time consuming to setup and manage yourself when you're running a busy business. Get the most out of your budget with experienced, Google certified experts.
Just a few clicks away from increased sales and enquiries
Pay per click is the quickest way to get in front of customers. You have total control over who sees your ads and as you usually pay per click or impression, you only get charged for the traffic you want on your website.
Our PPC service is more than just placing an advert on Google. We deliver campaigns across every network and platform that gives your business the greatest return on investment.
Our approach is based on driving the right traffic to your website, not just settling for a high number of clicks, we deliver conversions, too.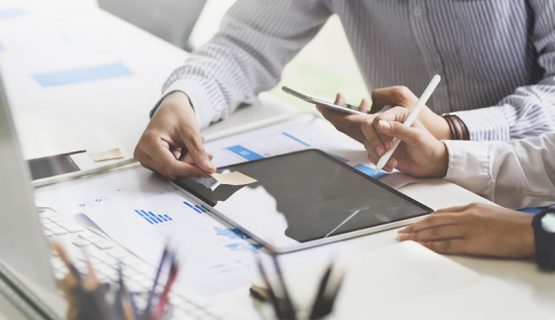 Pay per click
One off setup fee
one-off fee for campaign period

applies to campaigns with budget under £5k per month
Pay per click
Monthly management fee
end of month report review

applies to campaigns with budget under £5k per month
Please note that we charge a one-off setup fee of £350 on all campaigns regardless of ad spend and campaign length. This is chargeable again if significant campaign changes are made outside of campaign improvements.
We would advise clients to have a minimum ad spend of £350 per month in order to see a worthwhile ROI. 
For clients with budgets larger than £5k per month, a bespoke quotation will be provided.
Need effective digital marketing solutions?
Get in touch with us to find your local consultant