Robust and reliable email is key to operating effectively. You know that already, which is why you are looking to work with the best digital marketing company.
Free Email
£0 - activ website clients only

activ Email
£3.20 per month, per user

Google Workspace
£60 setup fee + £4.60 per month, per user*
*Billed directly by Google, price dictated by Google and subject to change.
Your own domain
£85 for businesses with up to 10 email accounts.

Want to migrate?
Optional – £20 per user mail account
Upon signup, your enterprise grade email solution will be up and running within 2 days. We normally suggest to carry out these changes on a Saturday morning (or at a time when your business receives its fewest emails).
In addition to the setup and migration fees above for having your own domain, there is an ongoing fee of around £4 (contact us for the current costs in your country) per month per user mailbox paid directly to Google for the use of this service. We will guide you through the setup and billing process, which is completely automated.
Best of all, the administration of email, addition of new user accounts, deletion of old accounts etc is designed to be completely fool proof, even to those with no understanding or knowledge of IT or Email administration.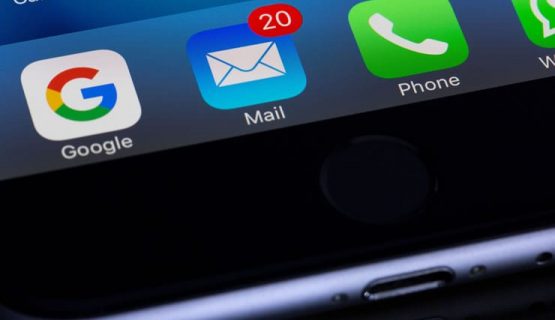 Features of having your own domain
These are the features afforded to you by upgrading your email to an enterprise class product:

Your Own @address
Use your own email addresses connected to website domain name e.g. info@mydomain.com

Large Storage
Increased Storage – variable storage depending on your needs.

Email Sync
IMAP synchronisation of emails and folders across devices

Mobile Compatible
Apps, IMAP synchronisation, and responsive browsers help you access your email on all devices.

Fantastic Support
We pick email solutions that stand up to our high standards

Safe and Secure
Better security and reliability with features such as simultaneous replicated storage for your email, built-in disaster recovery, spam filtering and more.

Delegated Email
Delegated email – allows others to manage your email

Extra Users
Options to add new users and additional storage (charges apply)
Need effective digital marketing solutions?
Get in touch with us to find your local consultant